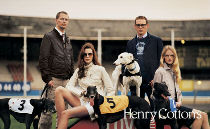 Max Control 2010 LTD is a company that has many years of experience in the capacity of consultant and intermediary in the area of manufacturing men's and women's clothing on cut and make basis. 



  The company was founded in 2010 and it unites the businesses of two companies of one and the same owner that have been operating in this branch since 1999. The manager of Max Control 2010 LTD is a second generation running this
business
. All skills – reliability, precision and professionalism – were acquired by him during his work in the Bulgarian-Italian company VPSI LTD that was founded in 1995 and managed by his father.
 

Company Max Control 2010 LTD is a consulting-intermediary company that coordinates, manages and controls the entire manufacturing process related to the cut and make basis. The company intermediates between the foreign clients and the Bulgarian tailoring companies. Max Control 2010 LTD works with selected Bulgarian tailoring companies that have been established at the Bulgarian and foreign market for more than 15 years. The tailoring companies are versatile and each is specialized in manufacturing a particular apparel type. Company Max Control 2010 LTD is the exclusive partner of company G M T LTD, a leader in this branch, and forwarding company Politrans LTD that offers logistics and transport, provided with special equipment for clothing on hangers.
During its many years of experience, company Max Control 2010 LTD has been the intermediary for the manufacture of men's and women's ready-made clothes mainly for Italian and French globally renowned trademarks and currently it continues its work with some of them.

 
 



The following are among them:
Coast + Weber + Ahaus




Cerruti 1881 




Moncler




Benetton




Henry Cotton's




Marina Yachting 




Camicetta Snob




La Chemise Tropezienne
Alberta Ferretti

 
Company Max Control 2010 LTD is looking for foreign companies that would like to manufacture ready-made apparel at the Bulgarian market. The Bulgarian tailoring companies offer the high quality you need at good prices and they are the preferred destination for manufacturing on cut and make basis compared to our neighbours Romania and Greece.



   Company Max Control 2010 LTD has a catalogue of its own containing many Bulgarian companies that tailor apparel on cut and make basis in various manufacturing areas and offers one-time consulting to the foreign companies that would like to be informed about the Bulgarian market features. If the client wishes so, it could be provided with all it needs to make round tours paying visits to companies for checks or negotiations.